Scope Cabinets
Shop by Scope Cabinet Type
---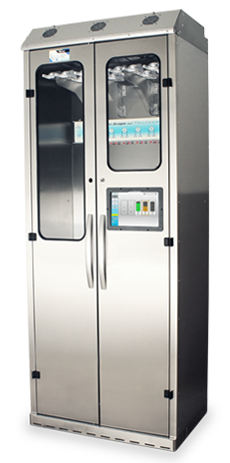 SureDry Scope Cabinets with Dri-Scope Aid® Tracker System
This next-gen Dri-Scope Aid® Tracker System is our first "smart" scope cabinet with an integrated color touch-screen to display scope status, user access, check-ins/outs, processing times and provides drying settings customized uniquely to each scope.
SureDry Scope Cabinets with Dri-Scope Aid®
Dri-Scope Aid® is the industry leading internal lumen drying system. For external and internal drying of endoscopes, the combination of channel drying with SureDry positive pressure provides the best infection prevention.
Shop by Scope Cabinet Width
---
---
Browse all scope drying and storage cabinets
Showing 1–8 of 42 results